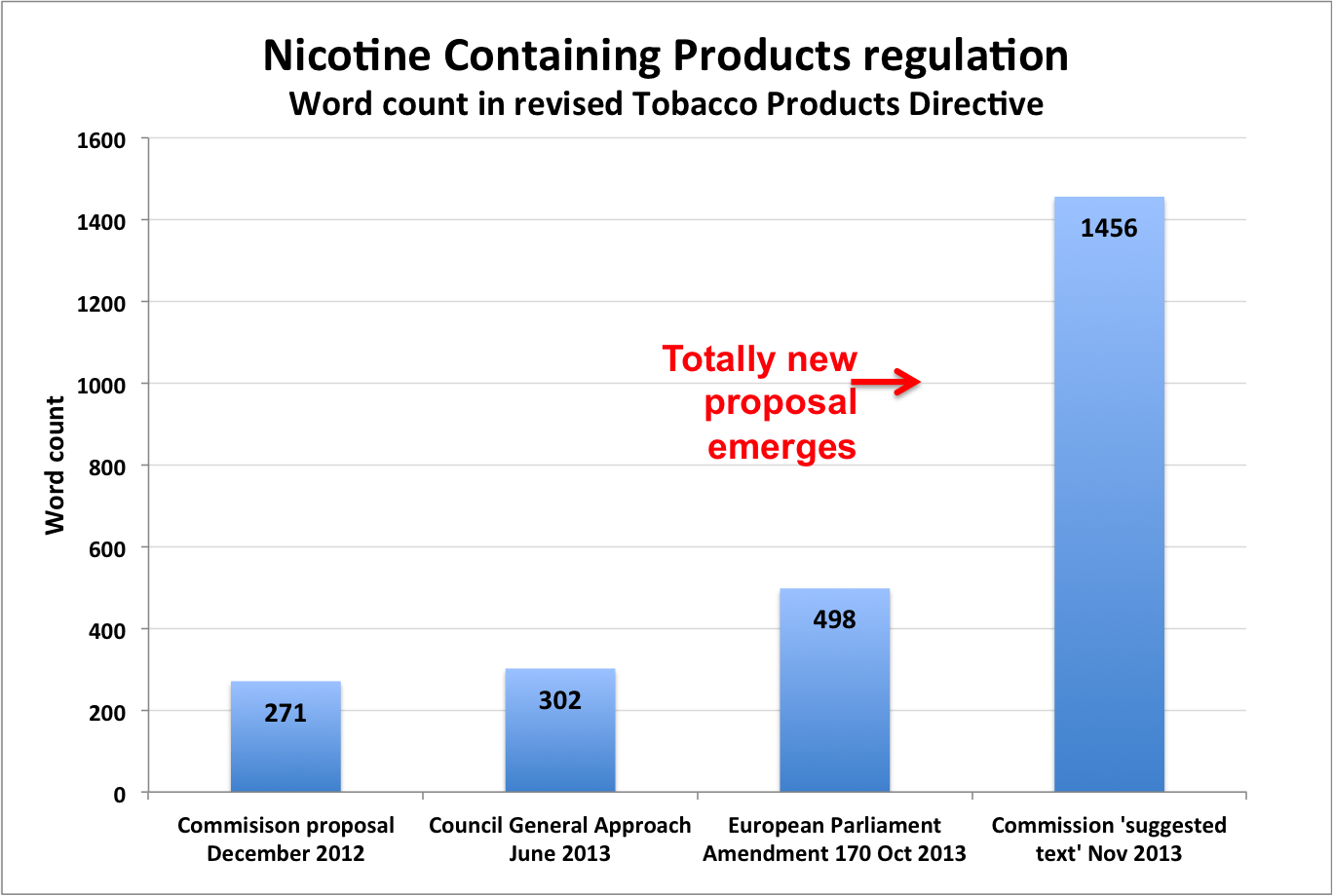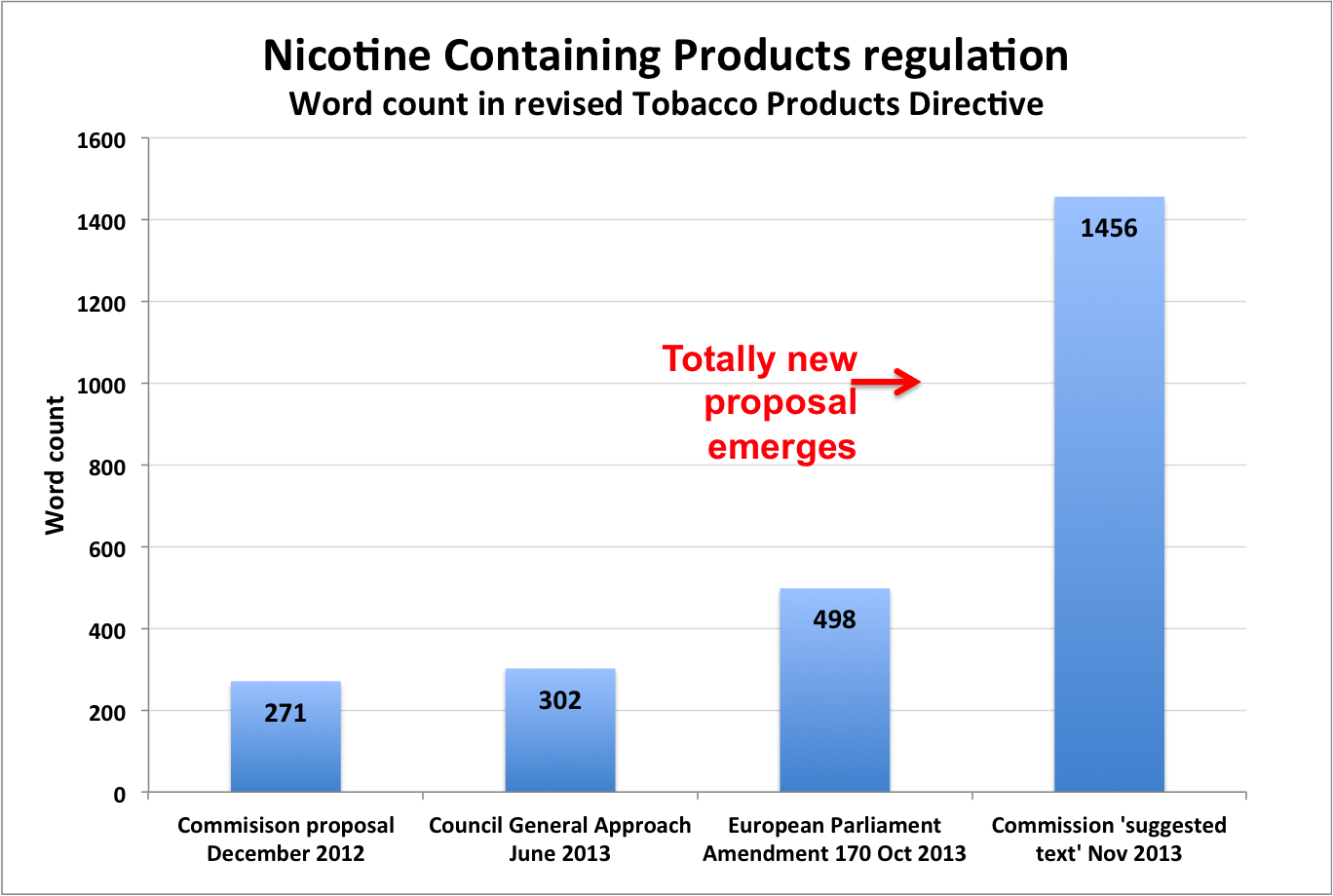 From behind closed doors in Brussels, an utter mess is emerging from the EU on regulation of nicotine containing products such as e-cigarettes. Officials who seem to know very little about these products and appear to care even less about the users and the potential, are in a frantic huddle making up new legislation as they go along.  The chart above shows how the text is ballooning with new ideas for rules, restrictions and burdens (see the evolving texts here), most of which will cause more harm.  The idea of further 'strengthening' e-cigarette regulation would have the twin counterproductive effects of:
(i) in many different ways, weakening the appeal of e-cigarettes relative to cigarettes, therefore reducing switching and causing more harm to health, and;
(ii) by raising significant barriers to entry, wiping out many legitimate e-cigarette small businesses and aiding tobacco and pharmaceutical companies in dominating the e-cigarette market (see investment analyst views).
Much of what is proposed is unjustified, violating principles of proportionality, non-discrimination and the requirement for a proper legal base – in this case, for development of the internal market.  It seems many of those involved in Council discussions have forgotten or never realised that these products are beneficial for health and represent a huge opportunity to displace smoking with something 99% less dangerous.
There are two ways to address this woeful state of affairs:
Continue reading "Embarrassingly poor EU policy-making – follow the rules and do a proper job on e-cigarettes"